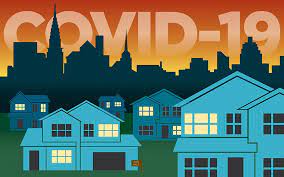 We're on the front lines of your local market, and here is what we're seeing... Multiple offers in the lower price bands ($400k - 1.2m), but buyer friendly conditions elsewhere; fluctuating mortgage rates; COVID; and West Coast perfection. 
Never has the world seen something like what's happening with the COVID pandemic. 
Oddly, Vancouver real estate - for now - marches on. Open houses have basically been forbidden with the Real Estate Board of Greater Vancouver disabling the MLS open house booking tool, but buyers gotta buy and sellers gotta sell, so real estate continues to transact.
We are open for business, 
and can serve your needs today, this week, next week, next month or next year. Our auction platform generated offers and sales on over $26,000,000 worth of real estate at our live-steam event on March 18th. 
Certain pockets of the marketplace are hot as hot can be. I helped a client purchase a condo in East Van last week - and it was the third attempt to buy in multiple offer situations. In the last three days we've seen over 100 new listings come to market in Vancouver and on the North Shore, and about 55 sales come across the line. Will it continue? Certainly not at quite the same pace, but yes, I believe it will. There is a lack of inventory, and with lowering interest rates, a surplus of buyers.
If you are considering making a move and you have something to sell, now is a very, very interesting time to list, as there will be a LOT of eyeballs on your home. To that end, we are offering virtual open houses by Instagram and Facebook live - booked at usual time slots on weekend afternoons, but delivered online in real time so as to limit human traffic through your home. At the end of the day, our clients determine how they would prefer us to show their home, but know that it can be finely displayed, whether in person by private appointment or through other means. 
Keep an eye out for our Virtual Open House of 3162 Mathers Ave on Sunday March 22, 2pm, broadcasting live from 
Greg Paddy's Facebook Page.
On the mortgage & financing front, the market is rife with opportunity, regardless of whether you're flush with cash or needing relief from payments. My friend Patricia Collins w Xeva Mortgage (patricia@patriciacollins.ca) delivered a comprehensive run-down of refinancing, purchase approvals, HELOCs, rates and more, which I pasted into a simple PDF and 
can be read through right here
. I encourage you to reach out to her or your mortgage broker (I have several I can refer you to, depending on your situation) if you have questions about financing of any kind.
And so, the moral of the story? It's been heard said that death, taxes and a condo in Vancouver are the most certain things in life and.... with the world's financial markets in absolute turmoil, there is some truth to that. Obviously the pace of play will slow slightly over the coming weeks as the public (hopefully) respects the health needs of the world and stays home for a spell of social distancing, but in the long run, it truly doesn't seem like Vancouver's market will suffer or even change all that much. 
As always, thanks for your time reading through this and engaging with us. It's an interesting time in the marketplace, There are always creative and exciting ways to make a move work for you. Happy to chat whenever the mood strikes, no matter how early it feels or what your timeline is. 
For now, as the spouse of a VGH ER nurse, please, please, please stay home and wash your hands. COVID is not to be messed with. 
Theo.