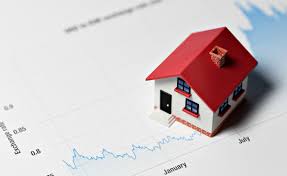 The market is super heated again, except where it's not... (what)?
Yes, if you're shopping in the entry level condo, townhouse, or family home market, expect to have to sharpen your pencil and your mind and to work closely with your realtor to capitalize on opportunities as they arise. In short, Metro Vancouver's overall
 inventory of listings was DOWN 23.7%
 year over year from January 2019 to 2020. However, 
sales were UP 43.1%
. This is a fascinating example of the swinging supply and demand curve, especially when we consider that the total average days on market remained essential flat, and even more interestingly, that overall average sale 
prices dropped 1.13%
 year to year. Meanwhile, in Toronto, 
prices jumped 12.3%
.
How does that happen and what does it mean? I'll tell you: it means the wind is still out of the sails of the higher end luxury market, but it's starting to blow again in a big way in the "normal" housing stock. Take note: if you were trying to sell a home in Metro Vancouver for over $4,000,000 in January, you were one of 710 listings in a price bracket there were 17 sales. That's a 2.3% sales ratio, which is unbelievably buyer-friendly. 
On the flip-side, sales ratios (meaning sales / active listings in a month) for condos or townhouses between $400k - $900k and detached homes between $900k - $1.5m, was 26.7%, which officially classifies as a "Seller's Market". 
The moral of the story? The spring market is heating up because of a lack of supply where there is great demand. In the aggregate, prices are still falling, because when a $10m house sells for $8m it drops the average, but the everyman market feels like it's rising again, if slowly. What does the spring and summer and rest of 2020 look like? With buyers back in the market, a virus going viral across the globe, and a US federal election coming in the fall, it really is anyone's guess. 
As always, thanks for your time reading through this and engaging with us. It's an exciting time in the marketplace, with opportunity taking many different forms depending on where you sit. Upsizing, downsizing, or sliding sideways, there are always creative and exciting ways to make the move work for you. Happy to chat whenever the mood strikes, no matter how early it feels or what your timeline is.