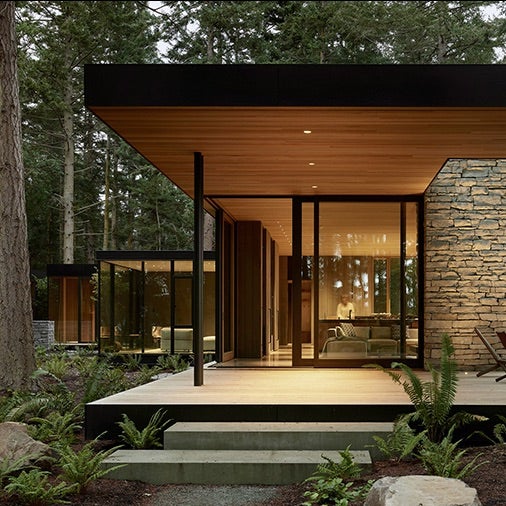 Whidbey Island farms don't all look like this. 
MW Works Architecture + Design out of Seattle took part of a 50-acre plot and put together a 3-building compound that's part multi-generational residence, part farmhouse, and part vacation home for up to 20 family members. It's a stunning execution of glass, basalt and cedar, all seamlessly worked into the surrounding countryside. If I ever turned to farming, I would live here. 
Take a walk through the home here.