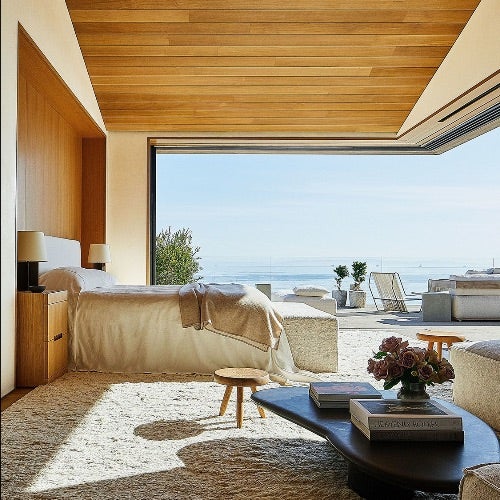 I'm a sucker for the West Coast! 
I said to my wife Becca today as the sun was streaming in the window, I could hear seagulls screeching nearby, and some California-driven tune was playing on the speaker, "if I wasn't born on the west coast I would've moved here so fast."
And so, have a peek through this west coast gem of a home in Santa Barbara, CA, owned by the co-founder of Calvin Klein. 
That master bedroom.... I just can't even.